Who Wore What? Fashion At The 2014 Vodacom Durban July
How stunning is she? Classy!
The 2014 edition of the Vodacom Durban July went down on Saturday 5th July in the warm city of Durban, Kwazulu Natal. As one of Africa's biggest horse racing event, this year's theme was 'Big Screen'; the stylish folks rose to the occasion.
Fashionistas and stylists came to play in their flamboyant outfits, and it seems this year's trend list entails turbans and hats as most outfits had a touch of head pieces as accessories. Fashion is a highly important and anticipated element about the Durban July as it is popularly known.
Here are some fashion statements that were displayed:
Elana Afrika-Bredenkamp
Johanna Mukoki
David Tlale and Minnie Dlamini

Chief Officer for Corporate Affairs at Vodacom Maya Makanjee (L) and former Miss SATatum Keshwar (R)

David Tlale and Tatum Keshwar
Lee-Anne Williams and Maurice Page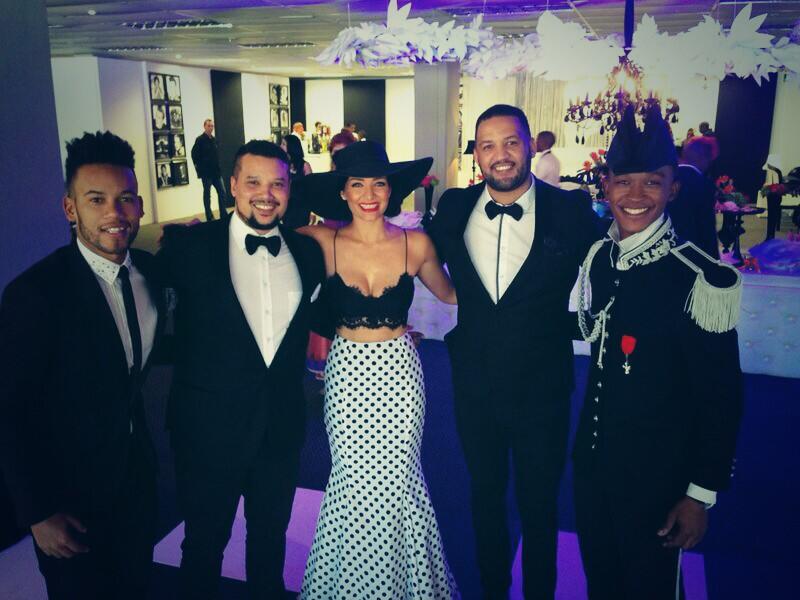 Chad Saaiman (L), Jeannie D (C) and Katlego Maboe (R)
Photo Credit
: Vodacom Durban July