Profiling: Our African International Models
This post is dedicated to the beautiful African sisters strutting it internationally and flying the African flag high with their authentic, striking and flawless African beauty. Their look is one you can't forget however absent minded you claim to be, you will remember them for their individuality.
Kaone Kario
This beautiful model hails from Botswana and is the former winner of the 2005 Mnet Face Of Africa competition and since then, she hasn't looked back. Kaone is one of my favourite African models, she's beautiful, and all things lovable. I just love her. Besides being a model, she's also a film and television student.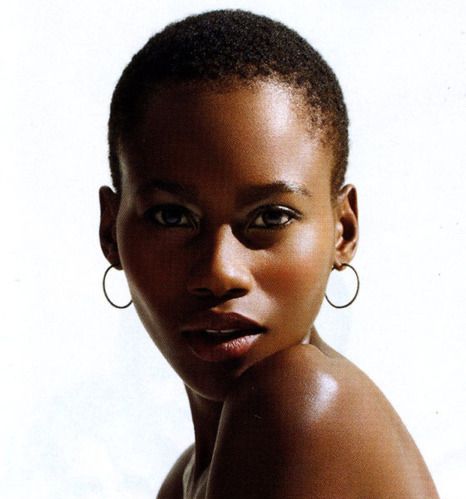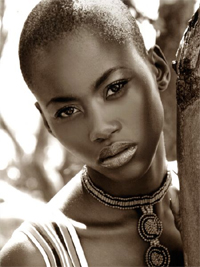 Ajuma Nasenyana
Ajuma Nasenyana is a Kenyan model, model scout and all round humanitarian. She's that sistah who embraces her African beauty. She's gone a head to hold campaigns to celebrate African beauty by encouraging women to love themselves the way they are. Her campaign aims to fight skin bleaching/lightening. You go sistah!
Flaviana Matata
Tanzanian model, Flaviana Matata was the winner of the first edition of Miss Universe Tanzania pageant in 2007 and later went on to represent her country for the Miss Universe pageant in 2007 where she came in 6th position. Yeah, she's that bald sistah you can't forget. I love her signature look.
Kate Menson
Kate Meson is model all the way from Accra, Ghana. She was the winner of the 2008 Mnet Face Of Africa competition. After emerging as winner, her career rose to greater horizons with her striking looks, Kate has done her thing from fashion weeks to magazines, billboards and so forth.